Corfù (Kerkyra) is a greek island located in the south of the Adriatic Sea. here the climate is mediterranean, more rainy than greek islands average, thus the vegetation is abbundant, with olive trees and conifers.
I visited this island at the end of may 2016. The weather was always sunny, temperatures in range 23-26 °C during the day, and 17-18 °C by night (in Paleokastritsa)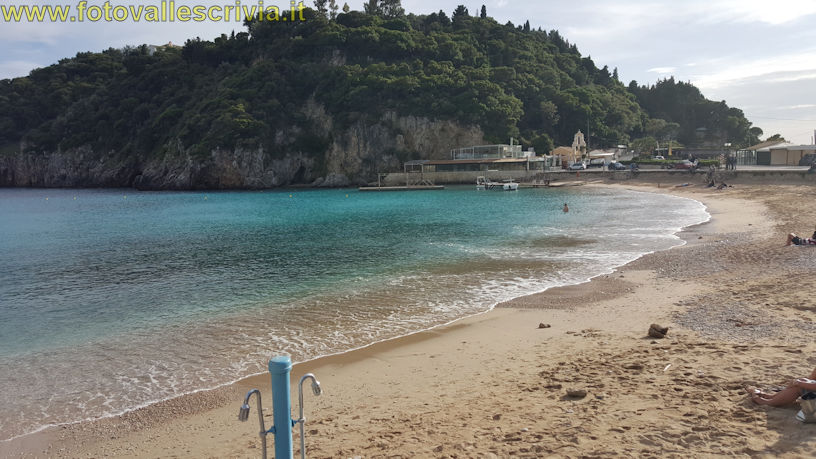 I rented a car next to the Airport from  Corfu Explore Car Hire (Fiat Grande Punto: good conditions, goog price, full insurance with no excess).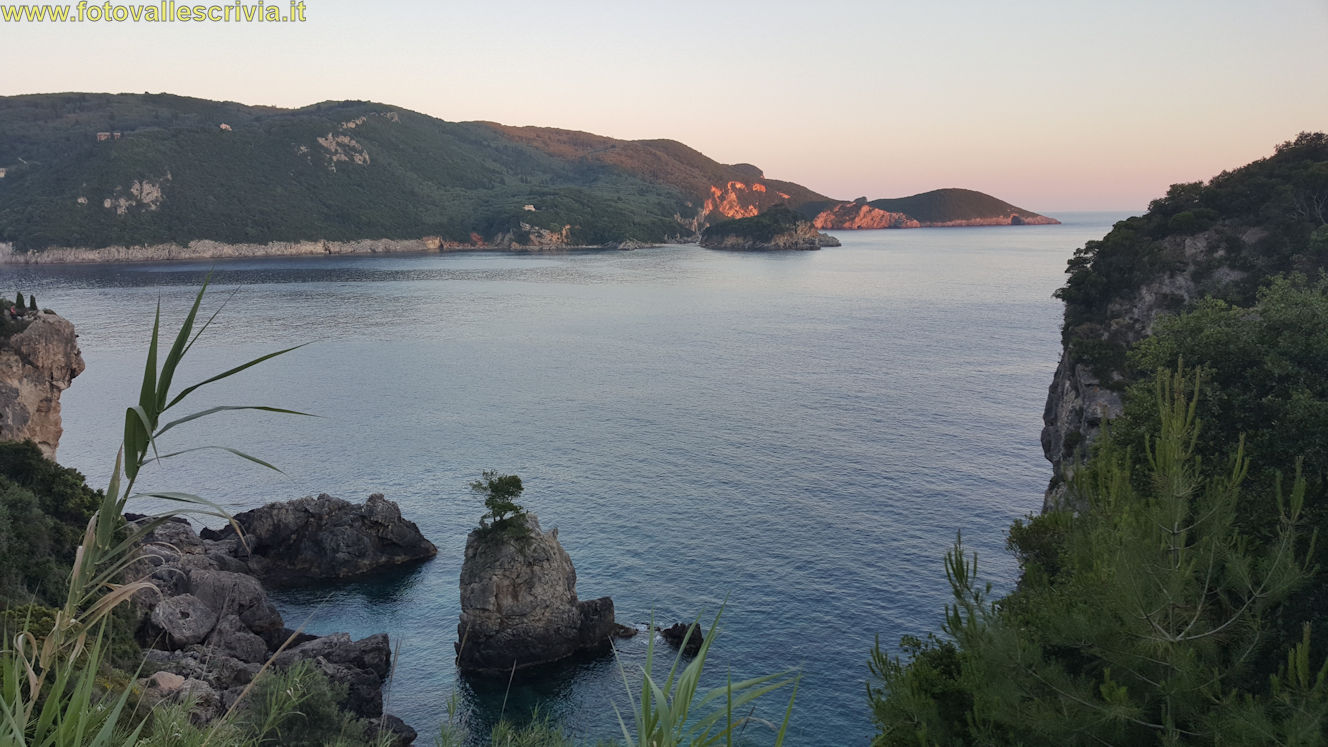 I stayed at  Manganas Studios, in Paleokastritsa : nice and cheap room, with a pool bar next door for a good breakfast.
In six days i visited most of the north part of the island.
 Limni Beach
This beach is 10 minuts away from Paleokastritsa, by car. Plus 15 minutes by foot. You have to take a road towards est, then south:
https://www.google.it/maps/dir/Palaiokastritsa+490+83,+Grecia/"/@39.66541,19.7253713,648m/data=!3m1!1e3!4m19!4m18!1m10!1m1!1s0x135b5093376e95c5:0x400bd2ce2b994a0!2m2!1d19.7081324!2d39.6751982!3m4!1m2!1d19.7285886!2d39.6668889!3s0x135b50c22e2972ed:0x6cb8d4c4d3712a42!1m5!1m1!1s0x0:0x4d4a82d25b1c9bc9!2m2!1d19.7238775!2d39.6655277!3e0?hl=it
Leave the car beyond the google endpoint. It is a tarmac road, narrow but in good conditions.
You can park at the "top" of the road, or continue past the top and leave the car in the lowest zone.  If you leave the car at the top, you must follow a steep path down to the sea. If you leave it at the end of the road, you are closer to the sea but have to go back a while along the coast (on your right, sea in front of you), to an abbandoned villa and a stair that leads you from the villa to the sea.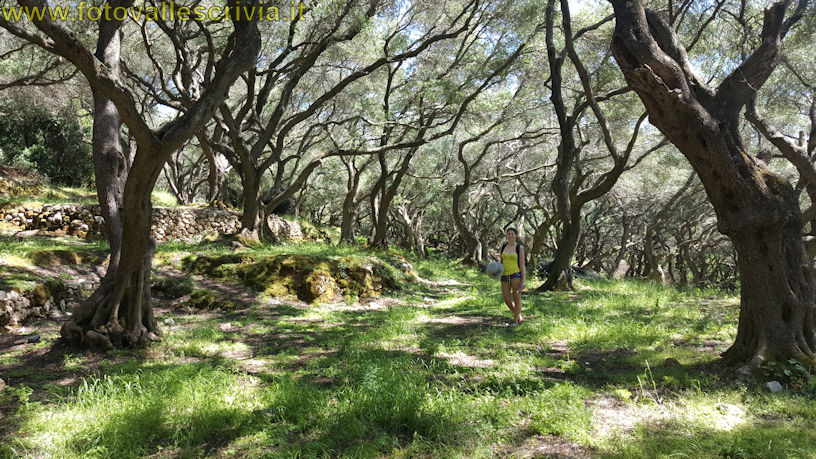 The sea here is wonderful, clean and very bright, due the white rocks on the sea bottom. Snorkeling here is advised!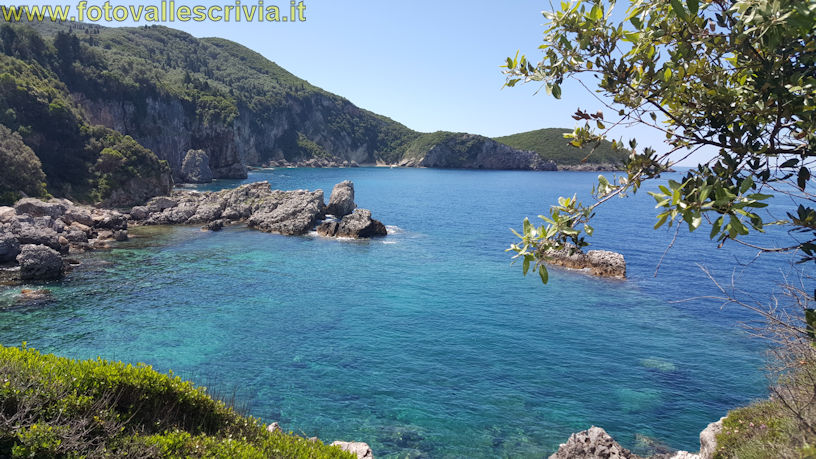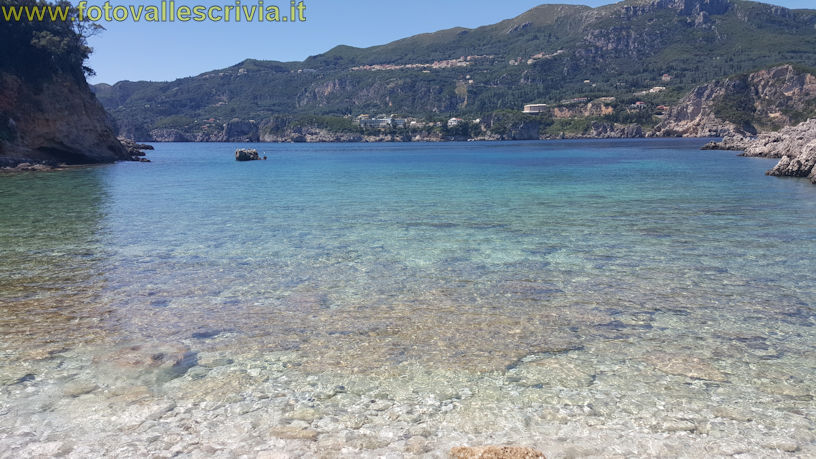 Liapades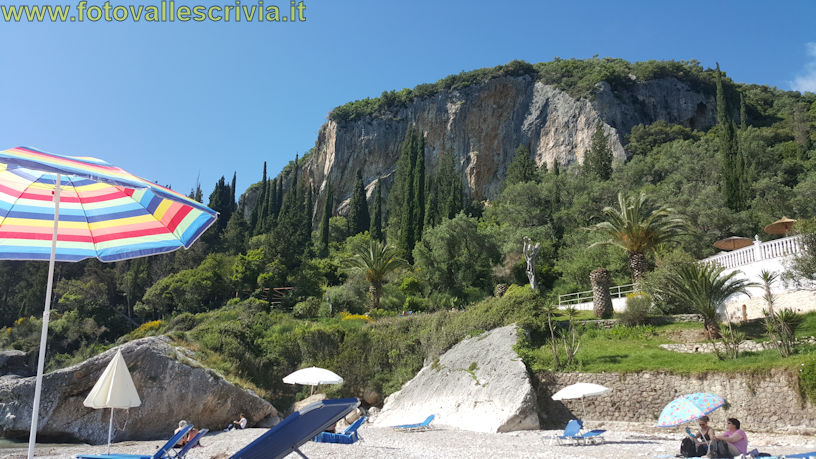 On the way back from Limni,  you can stop at Liapades. A quite standard beach, but with nice surroundings: cliffs and cypresses.
Avlaki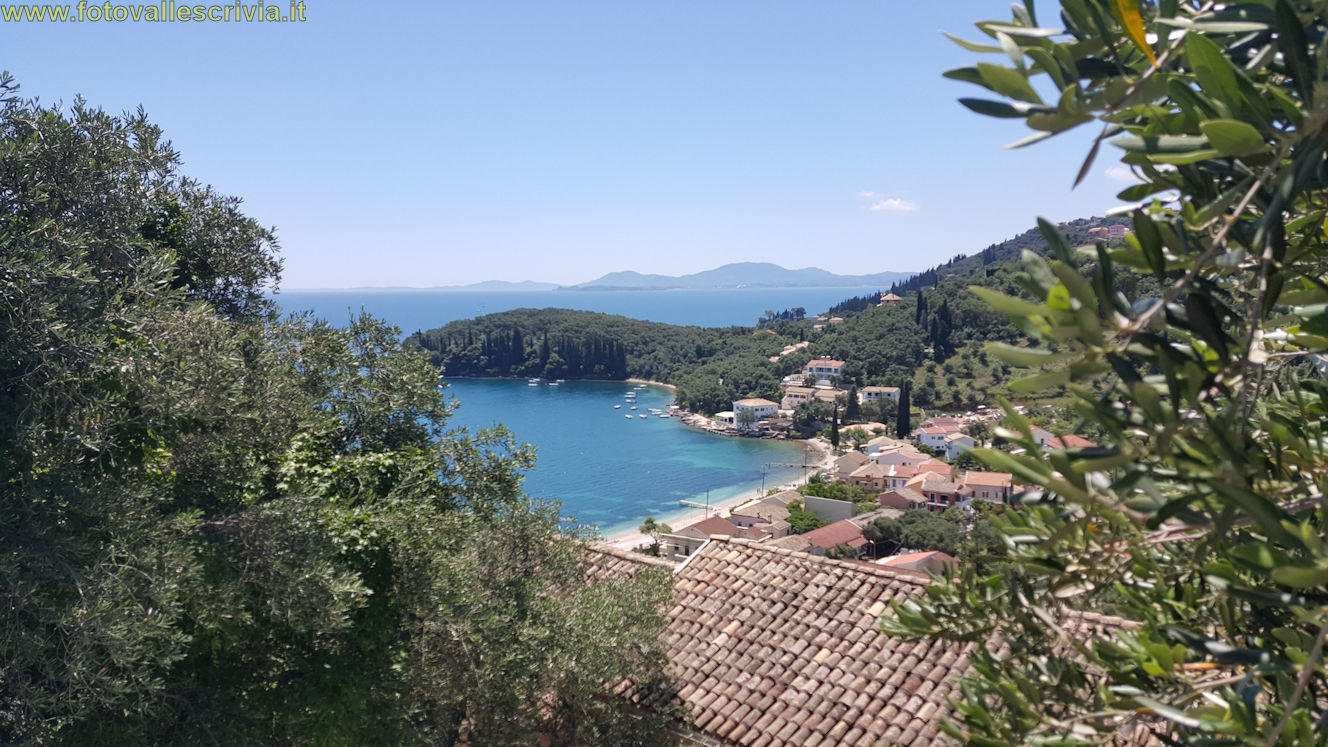 On the north shore, you can find this beach(es) 50 minutes away from Paleokastritsa, by car:
https://www.google.it/maps/dir/Palaiokastritsa+490+83,+Grecia/Avlaki+Restaurant,+Kerkira+490+81,+Grecia/@39.728381,19.762944,20728m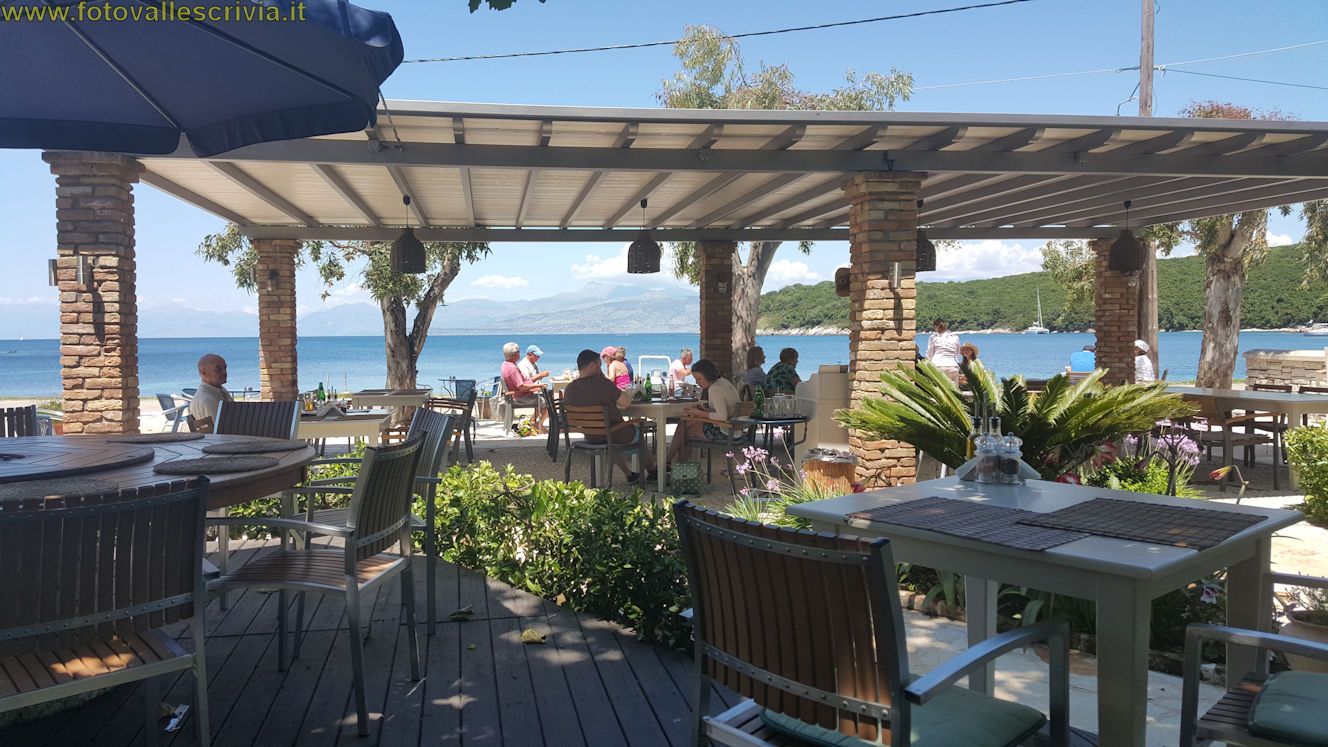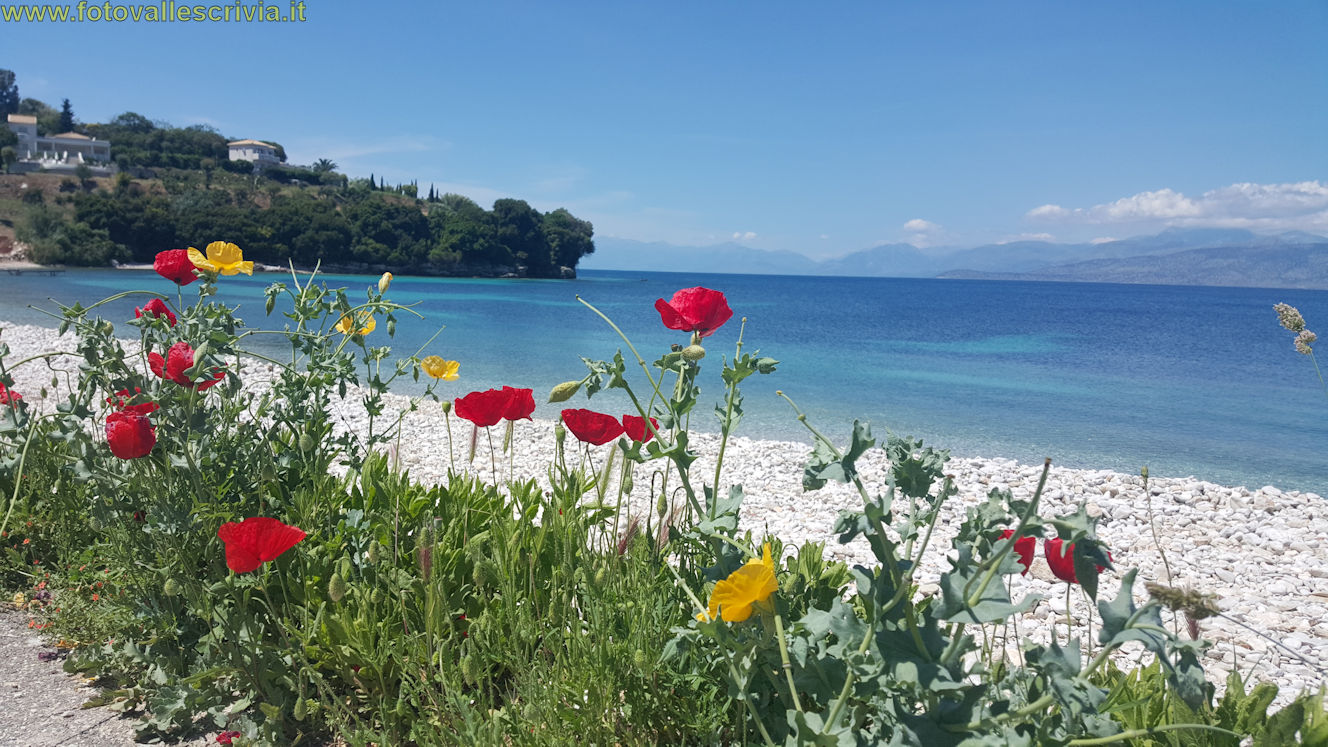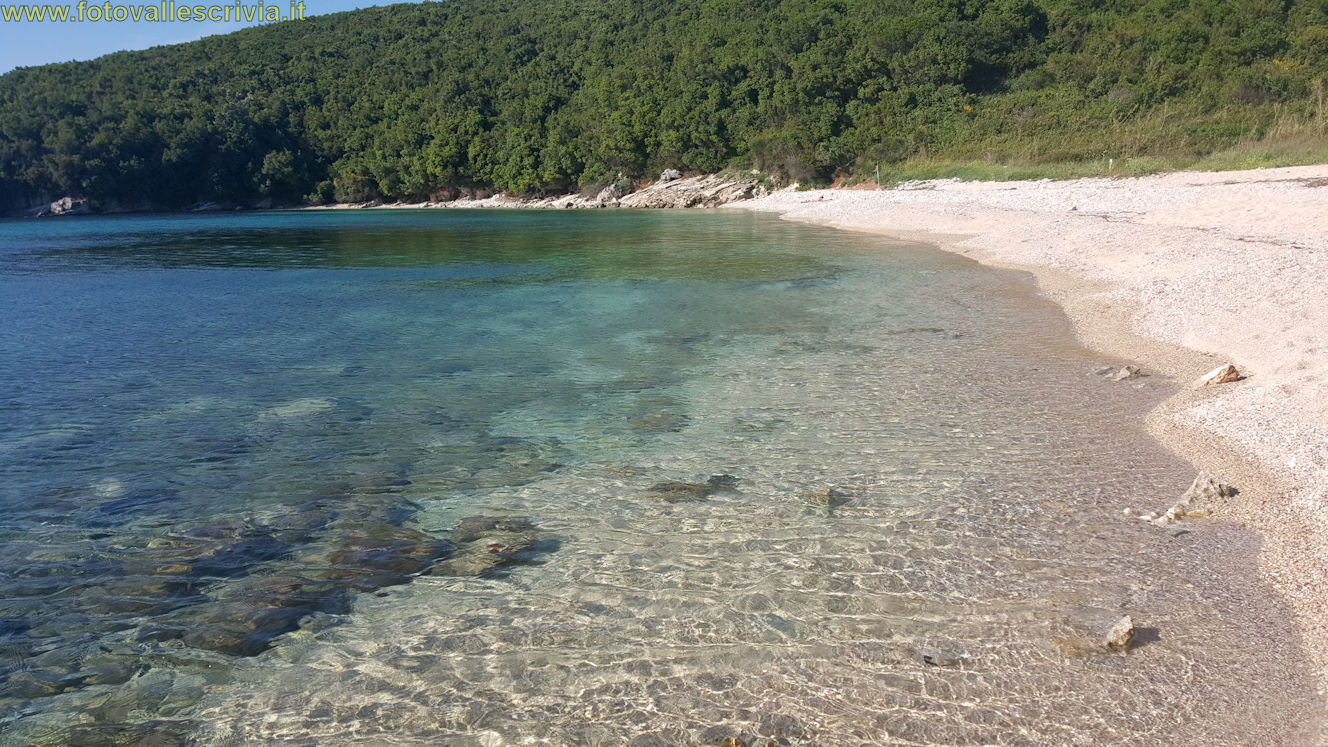 There are two bays: one reachable by car, the other only by foot with a short (less than 10 minutes) path. In the first, there is a very good restaurant. The second is more savage, and you are likly to find some  nudists and naturists.
Continua..
Comments
comments