A trip of 4 days at the end of May, in Marina di Grosseto surroundings. Stay at "La villa sul mare", B&B on the seawalk, cheap but nice.
Feniglia
First day spent in Feniglia, south of Orbetello. Long (10KM) sandy beach with a huge pine woods inland. You can rent a bike to ride through the woods.
You can park here your car  https://goo.gl/maps/CLPavF3aRBH2 (max 5€/day). Yon can walk along the beach almost as long as you like, and encounter almost no one, except in the first hundred meters.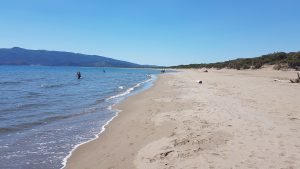 The middle section was really deserted, the water shallow.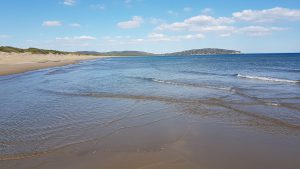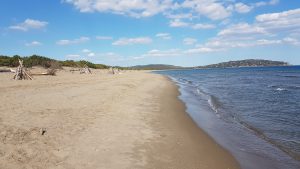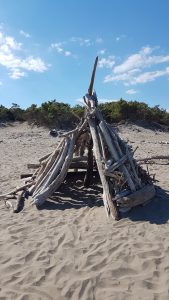 You can find some sun shelter even in the middle of the beach. Sometime someone reach this zone too.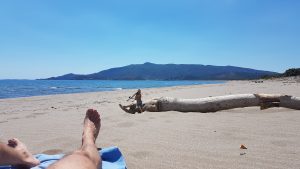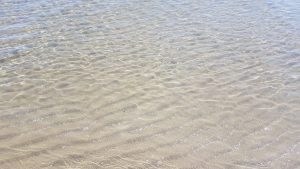 Walking toward west, i encountered a few nudists.
Marina di Alberese
it is a beach in a very wild context. You can get there by car or bike, it is 9km from Alberese. There is a bicycle path starting from alberese,  or a car park (10€ a day) next to the beach.
https://www.google.it/maps/dir/Alberese,+Provincia+di+Grosseto/42.6494264,11.0357271/@42.6637506,11.0553941,6709m/data=!3m1!1e3!4m14!4m13!1m10!1m1!1s0x1329b305fcd0b713:0xf2a0ff12fead0a38!2m2!1d11.1070193!2d42.6658878!3m4!1m2!1d11.0708604!2d42.6800711!3s0x1329b47d58af5275:0x3e97073dfb9e620b!1m0!3e2?hl=it
The beach is really nice, clean water, clean sand, few people (on the last saturday of May), especially if you walk south one Km or so to the Colle Lungo tower. here you are likely to find some naturists.
Cala Violina, Cala Civette
These are two adjacent beaches. You can reach them using the same path, starting from one or from the other.
If you want to reach Cala Violina, there is a parking just a 10 minutes walk from the beach if you want to go to cala Civette, you can park in the Punta Ala Camping parking (10€/day, but you get a 10€ coupon to buy anyhing in the camping.. a shower, ice cream, sodas..) and wade the small stream north of the camping, getting to Cala Civetta in 10 minutes.
https://www.google.it/maps/@42.8476398,10.7683277,2379m/data=!3m1!1e3?hl=it
Cala Civette was almost deserted.
Cala Violina attracts more people. Maybe it is quicker to reach, from the parking.
Grosseto town
Grosseto old town is quite nice, and takes just a couple of hours to visit.
Rimigliano
On the way back home (Liguria) i stopped in Rimigliano. here you can find another quiet beach, 8km long, with sand, pebbles and some rocks. One section is named "Nido dell'Acquila", and it is an official nudist beach.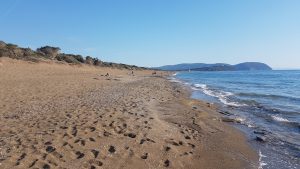 Comments
comments