Cala Pregonda,  Cavalleria beach
Cala Pregonda is the beach i liked most, in spite of the jelly fish that stung me. You have to aprk the car here and take a 35-45 minutes walk (depending on the zone you want to reach, the farer, the less crowded). A lot of nudist in the farest section, as always in Menorca. Snorkeling here is advised, bright sea bottom and crystal blue waters surrounding the many isles.
Ten minutes away (by car) from  Pregonda Bay, you can find Cavalleria Beach. Long golden sandy beach with clear waters and a perfect view over the sunset.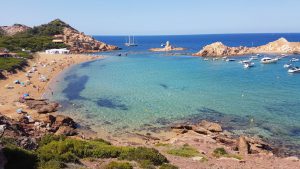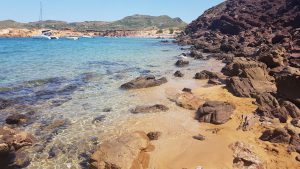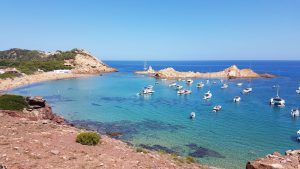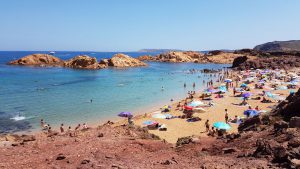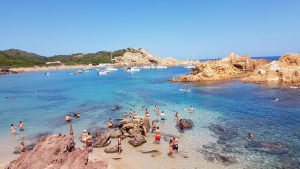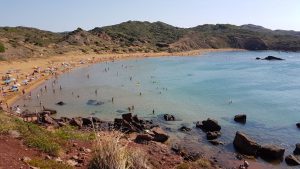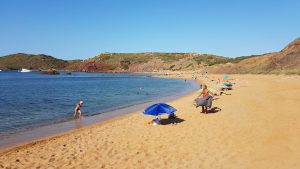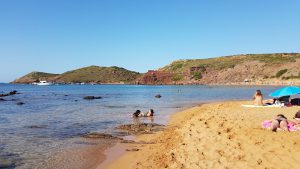 Cala Pilar
Cala Pilar is another beach requiring an hard walk from the parking (40 minutes, in the shade of trees, but up and down hills)
The beach is very peculiar, red rocks and red soil, green vegetation and torquoise sea.. and jelly fishes.  Exceptional for snorkeling, more over in the north-west part (the less crowded and with nudists).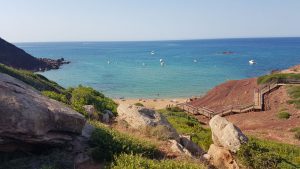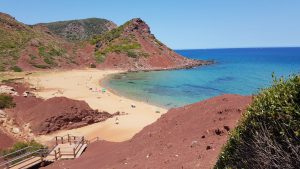 Cala Tortuga,  Favàritx Lighthouse
On my way to the airport, i stopped at Favàritx lighthouse ad Cala Tortuga. The lighthouse in a very desolated area, it lokks as if you were on the moon. In the surroundigs you can find quiet bays and beaches, away from the wind.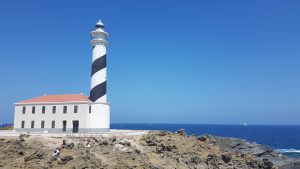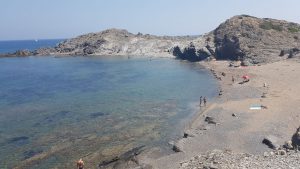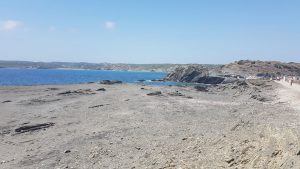 You can reach Tortuga bay with a 20 minutes walk under the sun. it is a nice beach, but it can get windy. In the cliffs corner you can find a nudist area.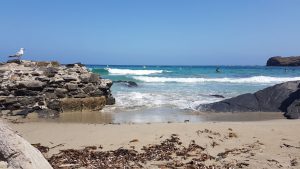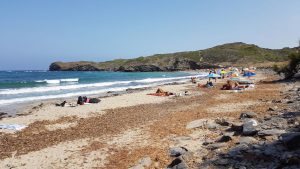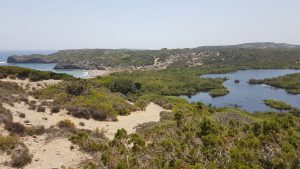 Comments
comments