Trip to Fuerteventura – October 2016
Beaches in the North:
Los lagos
Los lagos beach is almost inside El Cotillo village. its a white sand beach, with calm waters and black volcanic rocks, with just a little wind.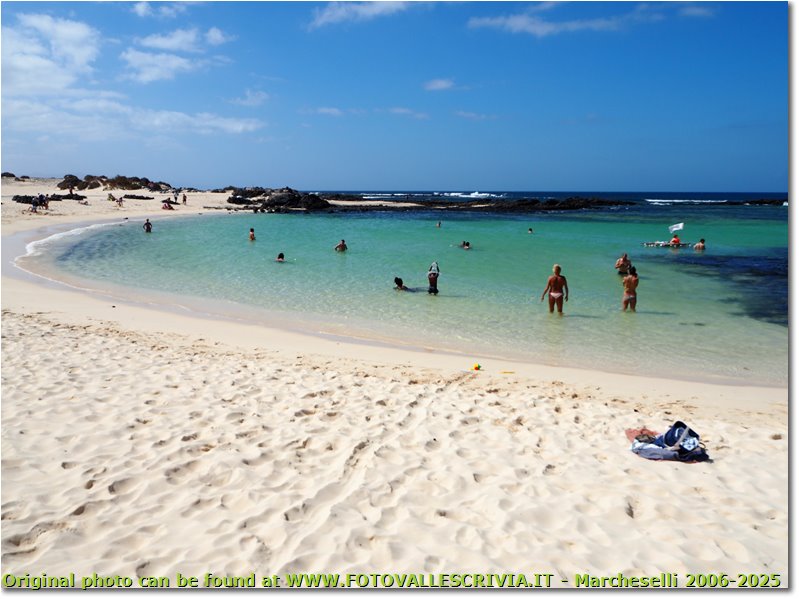 You can reach this beach in a few minutes by foot from almost every resort in El Cotillo village. I was staying in El Cotillo Beach hotel. Not a top quality choice, but for the price payed i coudnl't have asked for more (4 days and 4 nights, half board, double room: 254€.  31€  a day each).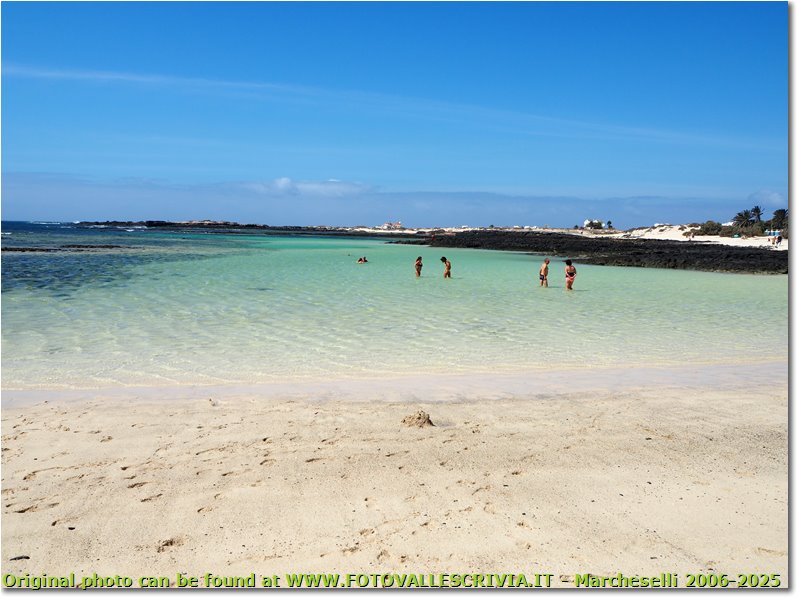 it's formed by many little coves, with sand mixed with rocks, that continues north to La concha beach.
La concha
It is located 5 minutes north of Los lagos, by foot. In the northern part the presence of nudists is more noticeable. You can also find many weeds in some areas.
Los Molinos
Los molinos is a very small village of the west coast, 25km south of El Cotillo. To reach this location there is a dirty road on the coast, or a more confortable and faster road (40km) in the inland. The tarmac road goas along a peculiar canyon, with at the bottom has a stream of fresh water.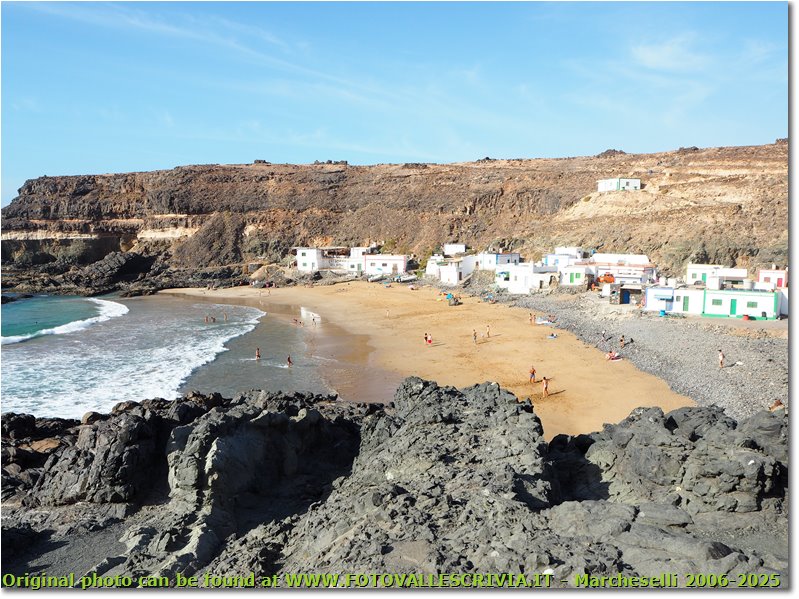 The beach is portected from the wind, and the water is shallow and cristal.
On the left of the beach (watching the sea) there is a cave. You can reach it by foot (walking in shallow water)when the tide is low.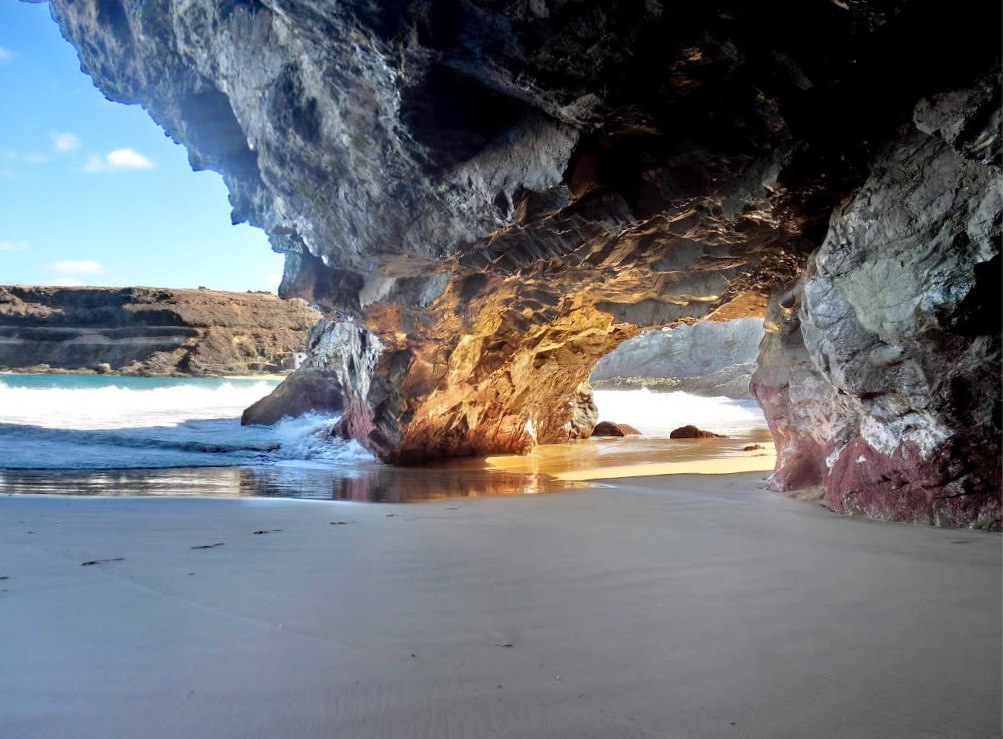 There are two "restaurants". i've tried grilled shrimps in the one next to the river. Very large servings, fresh local fish, very cheap.
Comments
comments